AI FOR ECOMMERCE AND SAAS
Customer analytics - churn and demand prediction, lead scoring, segmentation
Personalization - detection of buyer personas, recommendation engines, automation of marketing campaigns
Strategy consulting - AI readiness audit, AI workshop, coaching and mentoring
NATURAL LANGUAGE PROCESSING
Data enrichment - turn unstructured text data like e-mails and articles into machine learning features
Sentiment analysis - understand and classify your customers based on the text they write
Product search optimization - transform description of your products into clever tags and key words
SENSOR DATA AND IoT
Smart solutions - stream and signal processing, resources optimization, intelligent control systems
Alarm systems - anomaly detection, predictive maintenance
Image processing - video and image recognition
HOW IT WORKS?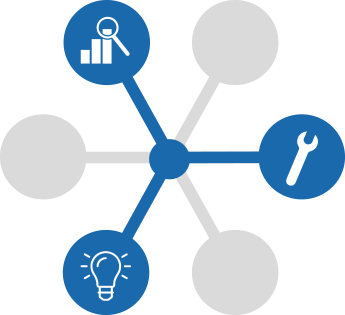 Discovery phase
Not sure about how Data Science and AI can help you grow your business? Don't worry, during discovery phase we will help you find the right direction.
Insights - what is the root cause of the problem and which type of data yields the best information
Infrastructure assessment - what changes will make your tech infrastructure ready for data driven automation
Strategy consulting - how to achieve big ROI using Data Science and AI
Prototyping phase
In the prototyping phase, we will focus on innovation and experimenting. This is where the real fun begins!
Feature engineering - what patterns and features can be extracted from data
Modeling - which AI model is the best at addressing your business case
Optimization - how to set parameters which determine the performance of the mathematical model
Deployment phase
At the end of the day, it's all about saving time and money. We will help you create value for your customers!
Development of ETL pipelines - how to turn raw data into features that are usable in predictive modeling and machine learning algorithms
Definition of KPIs - how to chose the right metric for measuring the progress of AI projects
Building your dream team - which roles you need in your company to successfully implement advanced analytics and Machine Learning