Customer Analytics
Personalization - improve customer experience! Detect buyer personas and automate marketing with machine learning.
Predictive analytics - stop losing customers! Use our AI for real-time lead scoring and customer segmentation.
Natural language processing - understand the mood of your customers! Optimize your search engine, tags and product categories using data science.
Strategy Consulting
Data ecosystem design - gain competitive advantage using data! We can help you discover additional value and synergy within your investment portfolio.
Due diligence and feasibility study - we will help you discover unicorns!
Coaching and mentoring - build AI competency within your organization!
AI for IoT and Industry 4.0
Optimize resources - reduce energy consumption! We can help you with streaming analytics and intelligent control systems.
Reduce costs - use machine learning for better alarm systems! We can help you with signal processing and predictive maintenance.
Save man-days - automate anomaly detection! We can help you with AI for video and image recognition.
HOW IT WORKS?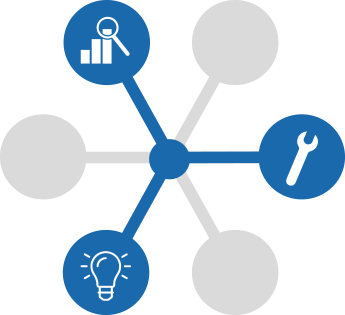 Analytics phase
1st call - you will get a few possible AI strategies you can use to grow your business
Data Analysis - we will find out which type of data yields the best information and which data sources might improve the performance of your model
Infrastructure assessment - you will receive tips for your data infrastructure and what will make it ready for data driven automation
Prototyping phase
Feature engineering - we will discover what patterns and features can be extracted from your data using Data Science
Modeling - we will create an auto ML simulation and test several AI models
Optimization - you will receive a few AI model candidates that are the best at addressing your business case
Profit!
Development of ETL pipelines - we will help you deploy the AI
Strategy consulting - you will get a few tips for the next best step
Save time and money :)