CONSULTING AND AI RESEARCH
Customer Analytics
Personalization
we will help you improve customer experience with data-driven marketing
Predictive analytics
forecast demand with our machine learning algorithms and optimize your operations
Customer segmentation
our mathematical models will help you discover new buyer personas, reduce customer churn and turn freeriders into paying customers
Business Strategy
Product design
we will help you create data taxonomy, discover strong features and find new ways to monetize your data
Due diligence, SWOT and feasibility study
utilize our expertise and find out whether your AI dream is doable and profitable
Advisory on digital transformation
we provide guidance and assistance to companies that want to take advantage of machine learning and AI
IoT and Industry 4.0
Anomaly detection and quality control
automate repetitive tasks and save your employees' time with the help of our machine learning skills
Predictive maintenance
we create simulations and prototypes that help our clients detect failures before they happen
Automated planning and scheduling
we will help you digitize your processes and optimize your resources
HOW IT WORKS?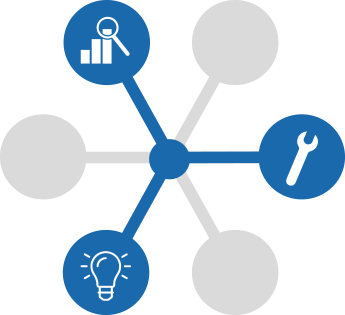 Start-ups
We discover possibilities
Business plan preparation
we stay on top of the latest AI and machine learning trends and we will be happy to help you with your strategy
MVP design
ensure your data-driven product works as expected with the help of our prototyping skills
Become part of our network
we build long-lasting relationships and we help our partners to connect with the right people
Pricing
We help start-ups as much as we can because we know they are essential for the worldwide innovation. That's why we provide up to 10 hours of initial consulting free of charge.
Investors and VCs
We provide answers
Is the product really unique?
our SWOT analysis will help you spot data-driven start-ups that have a real competitive advantage and good product-market fit
Is this the right team?
we will help you check the tech competencies of founders and if we find a hole, we will utilize our partnership network to fill it
Is it possible to create this?
product flaws regarding data dependencies and usage of AI/ML are not easy to find unless you work with us
Pricing
We offer a free trial - a brief analysis of your choice. If you don't like it, you don't have to pay us.
Established companies
We solve problems
Root cause analysis
we will help you find patterns in data and identify the key features related to your problem
Research partnership
if your in-house team struggles with mathematical modeling, we can bring a fresh perspective and speed up your innovation projects
Pilots and PoC
our clients use our prototyping services to create simulations and to test a variety of scenarios related to AI-driven automation
Pricing
We don't do body shopping, you pay for solution. Initial consulting and problem analysis is for free, after that we will make you an offer.